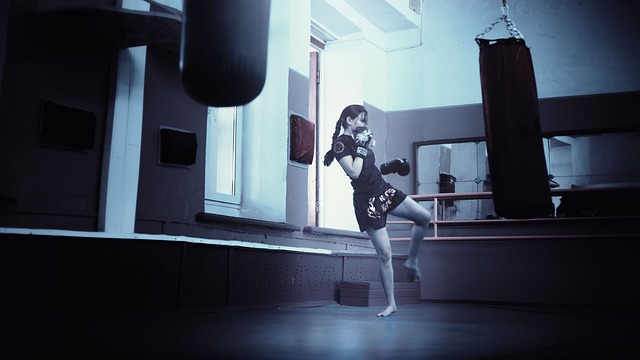 Punching Bag Workout Benefits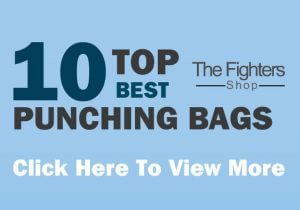 Punching bag workout can be one of the best ways to increase your weight loss and add enthusiasm to your exercise routine. You may want to look at the program that includes a punching bag routine frequently. Getting your exercise by way of a punching bag workout is good for a number of reasons. There are many benefits of adding a punching bag workout routine to your exercise and diet program
Boosts Heart Rate
The first advantage is that it increases your heart rate which makes it a great aerobic exercise. This increase in heart rate makes using this method for exercise a great way to improve your heart health, increase weight loss, and lose more surplus fat.
Helps Build Muscle
The second benefit of utilizing this punching bag workout as your exercise routine is that it helps to build muscle in your entire body and allows you to condition muscles during your workout which helps to increase your stamina and endurance
Manages Stress
Another benefit is that it will help you see the use of a punching bag as a best exercise practice is that not only will employing this method provide direct physical results, it additionally helps with your mental results and stress relief as well.  Using this method of exercise allows you to get out your frustrations. By this, you are releasing negative energy from your body, which will subsequently allow you to have more mental concentration.
Increase Self-Defense Awareness
Another direct advantage of adding the punching bag workout to your workout routine is that it trains you for an increased awareness of self-defense. Once you know how to beat down and utilize it with numerous kicks and hits, you will definitely begin to know how to beat someone should you require it for self-defense purposes. Realizing that you will be in a position to protect yourself, should you need to, will also help you increase your self-esteem along with the knowledge that you also look and feel great from working out.
Improves Hand-Eye Coordination
A few more benefits of incorporating the use of a punching bag into your exercise routine are that your body will become better conditioned and you will improve your hand-eye coordination.
Therefore, punching bag workout builds up strength, helps to tone your muscles, and is good cardiovascular exercise.




As with all exercises, you should do some gentle exercise first. Although there is not really a great deal of speed involved, it is still easy to harm a muscle. You should do enough to work up a light sweat, and make sure you exercise all your limbs as the legs still need to be extended even if it is your arms and shoulders that will be doing the majority of the moving
Your hands must be covered at all times.  Bare-knuckle fighters may have flinched at the idea of putting on gloves, but it is not for the average boxer. Specifically, make sure that your knuckles are protected. As with the warm-up you have just done, start slowly. Make the fits few punches pretty light once and then build up to harder more powerful blows.
Try kicking the punching bag from time to time. Unless you are really superb, you might not be able to reach high in the bag. However, the more you practice, the higher you will be able to strike. Keep bouncing up and down on the balls of your feet. This allows you to be better placed to hit the punching bag as it goes, and helps to keep your heart rate up. That is why it is so important to warm up beforehand.
As you learn how the punching bag moves, it will help you with your leg movements. It is no good taking a small bounce backward and aiming a punch if the handbag has swung away from you. Make an effort to change the routine you follow every time. Punch then kick at the end, and next time spend a few minutes on each before starting the regular again. If you just do the same thing time and again, it will be easy to become bored and that could deter you from carrying on.
Plan Your Punching Bag Workout Program
Not everyone has access to a gym where they are in a position to experience using a punching bag without regimen. It is not only ladies who may not wish to make an appearance at the local boxing gym. Some men may also be put off by the atmosphere that such gyms are known for.   This is, however, the best place to learn how to use the equipment. If you do not desire to pay them a visit for some lessons, enquire at your local sports activity club or gym. It may well be that they have a punching bag which they use for general training and you will be able to have some guidance regarding the best way to start your program.
Videos or Youtube videos and books are another excellent source of information. If you buy a punching bag for use at home, you can expect to find some guidelines regarding a training program along with the equipment. As long as you are suitably warmed up and have your hands suitably strapped, there is little about this piece of equipment that may cause you harm in the immediate short term.
You will find, however, that unstructured punching of the bag will bring little benefit physically. Mentally, it can be great, however! In fact, continuous use of the punching bag will almost certainly cause damage over an extended time period which means you should seek the advice of an experienced instructor who will come up with a punching bag workout program for you.
Your punching bag workout program will be designed to technically be part of your boxing program. Otherwise, if you want a punching bag workout to be only for general fitness, it will have less emphasis on the technical combination of punches, but will still offer you an excellent and beneficial workout result.
May We Highly Suggest